Qualitrol IDM+ Multifunction Power System Monitor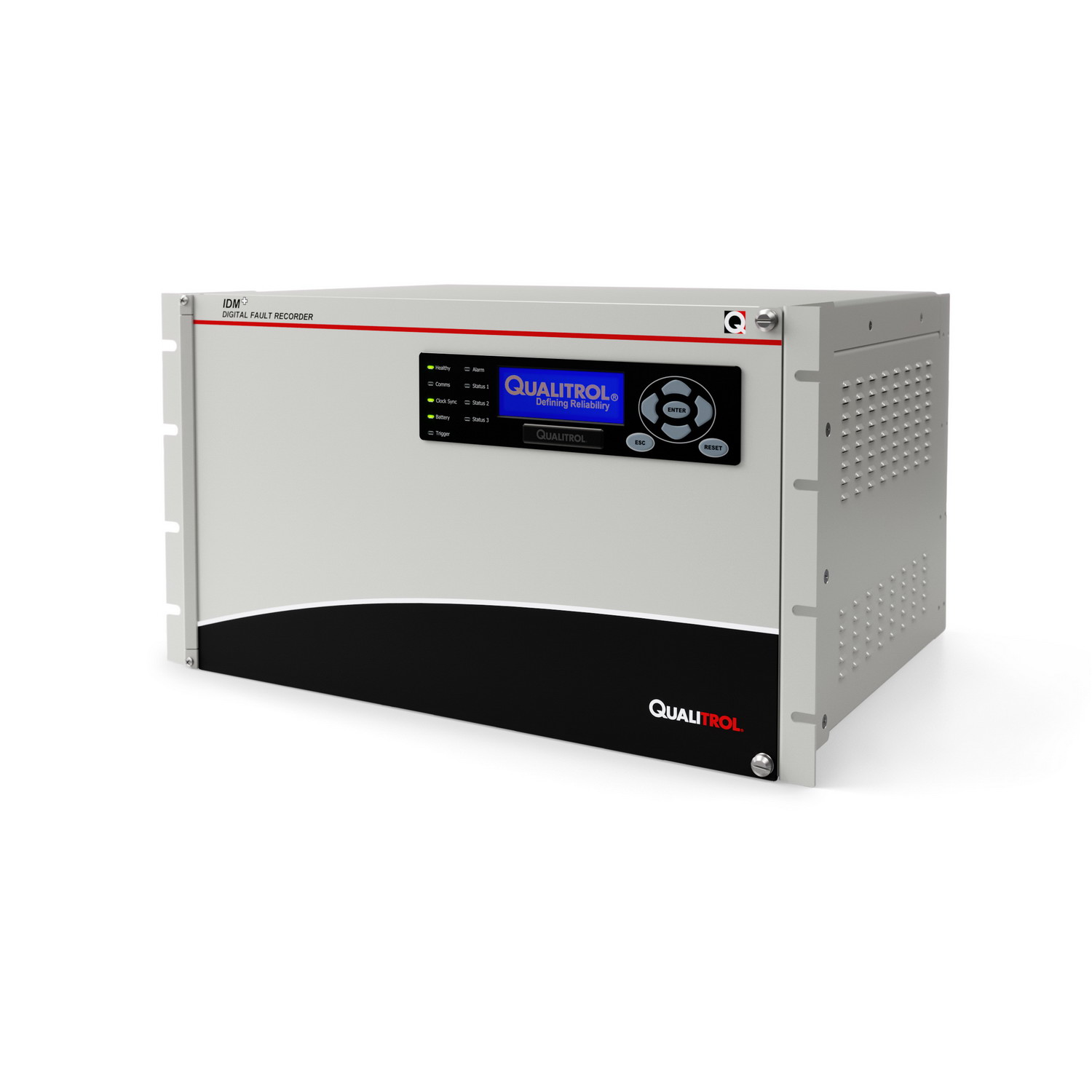 Qualitrol IDM+ Multifunction Power System Monitor
Qualitrol IDM+ is a multifunction substation monitor offering advanced digital fault recording and long duration disturbance monitoring.
The platform enables users to option additional functionality as needed, including:
phasor measurement in compliance to the IEEE C37.118 2005 specification;

the most accurate fault location available using travelling wave methodology

and Class A Power Quality in compliance with IEC 61000-4-30 Class A (Ed 2.0).
IDM+ supercedes the highly successful IDM.
Talk to a Power System Expert
Talk to a member of our team for more information on
the Qualitrol IDM+ range.
Utilises the most accurate measurement chain including sampling rate of 512 samples per cycle and analog resolution of 20 bits on current channels
Option of travelling wave fault location with accuracy of ±60 meters (200 feet)
Full solid state device and high reliability – all data stored on Compact Flash
Advanced iQ+ client-server multifunction master station software
Achieve cost effective, integrated, automated substation integration with IEC 61850
Advanced HMI provision
Flexible sampling rates for fault and disturbance monitoring
This comprehensive power system monitor provides multiple power system functions in a single device to maximise the utilisation of the power network at minimum cost. Ideal for use in substations, generating stations and large energy users.
QUALITROL iQ+ SOFTWARE FOR MULTIFUNCTION POWER SYSTEM MONITORING
Qualitrol iQ+ is an all-in-one application to manage all Qualitrol substation monitors and power system applications. It is a complete software package for the configuration, collection and analysis of data from the Qualitrol range of PSPM products.
SERVICES FOR POWER SYSTEM MONITORING
Our Expert Team support the whole-of-life utilisation of Qualitrol and Insulect monitoring systems - from system design, build and installation, to professional training, system maintenance and expert analysis.
System Design & Development
We work closely with end user teams to understand their challenges, information needs and existing architecture, so to help guide future specifications and investment decisions.
System Support Plans
Our team can support system setup, from integration with existing architecture, through to triggering, automated actions and report writing.
Hardware Repairs & Upgrades
Full technical service, repairs and testing with locally stocked spare parts. Hardware upgrades to latest architecture using existing wiring.
Training Programs
With hundreds of installations across Australia, our network monitoring team has plenty of experience in the capture and utilisation of important fault and disturbance data.
Expert Analysis
We offer a range of services to support the lifetime operation of monitoring hardware and can customise this to suit individual networks.
FAULT & DISTURBANCE CASE STUDIES
POWER SYSTEM MONITORING, BY INSULECT
From base load and renewable generation, to transmission, large energy users and distribution connection points, we deliver the capability to rapidly diagnose and action network problems. Our industry leading monitoring systems are backed by our local team of monitoring experts and whole-of-life system support services.

YOU MIGHT ALSO BE INTERESTED IN:
Talk to Power System Monitoring Expert
Contact our power system monitoring team today to find out how we are helping to better manage critical network assets in the modern grid.