Real time alerts to abnormal network conditions
System stability parameters provided via synchronised phasor data are used to warn of impending problems and assist guiding remedial actions so to avoid costly and disruptive blackouts.
The Qualitrol Q-PMU system is a low cost device that captures synchrophasor data and sends it back to a central data concentrator. The Q-PMU can operate as a standalone device or be integrated into the multifunction IDM+ monitoring system.
Advantages of modern Digital Fault Recording
Early Warning
Phasors are calculated by measuring the instantaneous voltage, current, and frequency, in turn providing operators with the heartbeat of their network - to keep their finger on and react accordingly.
Grid Security
Deploying PMUs across a network, simultaneously measuring phasors at strategic locations, can reveal various grid problems and empower operators to act.
Scalable Platform
The Qualitrol PMU is a scalable, modular substation hardened platform for connection to up to ten three-phase circuits to calculate and stream phasors in compliance to IEEE C37.118.1.
"A distributed architecture for system wide PMU installations at various generation, transmission and distribution locations "
Phasor Measurement by Qualitrol
A MODULAR DFR PLATFORM
Two Qualitrol devices (Q-PMU and IDM+) provide phasor measurement capability to suit every power system need. These products can be connected with other Qualitrol devices into a networked monitoring fleet.
Qualitrol Q-PMU for standalone scalable functionality to calculate and stream phasors.
MONITOR MULTIPLE FUNCTIONS
Qualitrol IDM+ for phasor measurement capability in a multifunction power system monitoring device.
Talk to our Expert PSPM Team about your power
system monitoring challenges.
Connect Phasor Measurement to Existing Systems
The phasor measurement system from Qualitrol can be integrated as a low-cost standalone, distributed architecture for system wide PMU installations at various generation, transmission and distribution locations.
Alternatively, as part of an integrated real-time network monitoring system, this PMU technology can be delivered as part of a multifunction monitoring system using the Qualitrol IDM+ power system monitor.
Taking Phasor Measurement beyond the IEEE Standard
This paper provides a summary of a joint testing exercise involving Qualitrol, a utility and systems developer, that goes beyond the IEEE standard requirements to qualify the PMU for use in applications of interest for transmission system security and optimisation.
Learn more about Phasor Measurement
Browse our technical papers on the phasor measurement application to find out more about this valuable application, including how synchrophasor data are used in conjunction with other power system monitoring applications to provide advanced monitoring capability and better outcomes for utilities.
Power System Monitoring Services
System Design & Development
Insulect provide complete monitoring system development, working in collaboration with customer teams to provide engineering design, panel build and integration, system commissioning and software configuration. We design systems to best meet customer challenges, information needs and existing network architecture.
System Support Plans
The real network monitoring task only begins once a system is commissioned. Which is why we support our customers' systems through our Support Plans. The plans cover health check reporting, fault ID and remote diagnosis, maintenance and repair, firmware and software upgrades, helpdesk and more.
Training Programs
Our expert engineering team provide application-based training programs covering all Qualitrol products and network monitoring applications. All training is delivered by our Qualitrol Certified trainers. Customisable to meet enterprise-level training needs.
Expert Analysis
Our Expert Engineers collaborate with customer teams to evaluate system design, investigate incidents and identify improvements to increase uptime. With hundreds of installations across Australia, our Qualitrol-certified team has extensive experience with real-world fault and disturbance data.
Hardware Repairs & Upgrades
Insulect have a Qualitrol certified service centre in Brisbane for fast response with minimum downtime. Full technical service, repairs and testing with locally stocked spare parts. Hardware upgrades of older generation IDM T3/T5 to the new IDM-E / IDM+ architecture utilising existing wiring.
Other Network Monitoring Applications
TRAVELLING WAVE FAULT LOCATION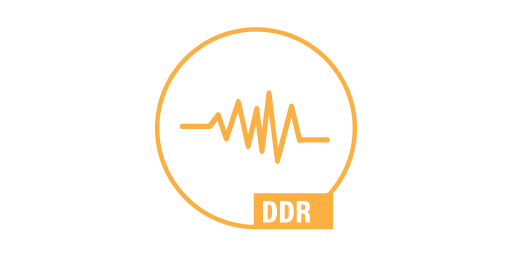 DYNAMIC DISTURBANCE RECORDING
FREQUENCY CONTROL ANCILLARY SERVICES
Talk to Phasor Measurement Specialist
Whether you're operating a Transmission or Distribution network, a Generation plant or are a large energy user, our team can help you understand how DFR can help your organisation.