POWER SYSTEM PERFORMANCE MONITORING
Monitoring systems for utilities, generators and large energy users
Comprehensive power system performance monitoring
for the entire energy value chain
Collaborating with energy network operators for a quarter century, Insulect continues to foster better grid asset protection in Australia and New Zealand through power system monitoring innovation.
From baseload and renewable generation, to transmission, large energy users and distribution connection points, we deliver the capability to rapidly diagnose and action network problems. Our industry leading monitoring systems are backed by our local team of monitoring experts and whole-of-life system support services.
CONDITION BASED DECISION MAKING
Trend, diagnose and maintain
Qualitrol PSPM products are valuable tools for condition based monitoring of power systems. Advanced diagnostics, intuitive interfaces and automation make it easy to identify faults and developing problems, diagnose root causes and take corrective action.
Power System Monitoring for a better grid
Transmission, distribution, generation, large energy users.
Power System Monitoring Applications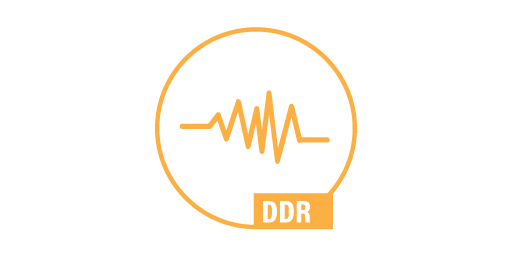 DYNAMIC DISTURBANCE RECORDING
Frequency Control Ancillary Services
Travelling Wave Fault Location
PRODUCTS
The Qualitrol Power System Performance Monitoring Range
Our single application products provide the monitoring capability you need - without unwanted functionality - whilst retaining a modular design to match the monitoring task. Our multi-function platform IDM+ is the product of choice when multiple monitoring functions are required. Digital Fault Recording and Dynamic Disturbance Monitoring as standard. Other functions can be added as required.
Power System Performance Monitoring (PSPM)
OUR PRODUCTS AND SERVICES
Download a PDF of our PSPM brochure for an overview of our complete range of monitoring products and supporting services.
Scalability with iQ+
The power to protect power system assets.
Qualitrol's iQ+ software is a complete fleet management package for Qualitrol PSPM hardware. This one platform incorporates the configuration, collection and analysis of data from all latest generation and legacy Qualitrol devices.
Talk to a Power System Monitoring Expert
Talk to our Expert Engineer Team about your fault location challenges and the travelling wave method.
PSPM SERVICES
Our Expert Team support the whole-of-life utilisation of Qualitrol and Insulect PSPM systems. From system design, build and installation, to professional training, system maintenance and expert analysis.
SYSTEM DESIGN & DEVELOPMENT
Preliminary engineering design and requirements scoping. Device configuration and FAT. Panel build and integration. System commissioning, SAT and software configuration. Post-commissioning support.
SYSTEM SUPPORT PLANS
Complete hardware and software support plans. Covering health check reporting, fault ID and remote diagnosis, maintenance and repair, firmware and software upgrades, helpdesk and more.
TRAINING PROGRAMS
Application-based training programs delivered by Qualitrol Certified trainers. Customisable to meet enterprise-level training needs.
EXPERT ANALYSIS
Collaboration with engineering teams to investigate incidents. From minor disturbances to major event post-mortem. We identify system improvements to increase uptime.
HARDWARE REPAIRS & UPGRADES
Qualitrol certified service centre for fast response with minimum downtime. Full technical service, repairs, testing and device upgrades, with locally stocked spare parts.
Latest Power System Monitoring News from Insulect