Comprehensive Link Box Applications: indoor, outdoor, in pit.
Link boxes are used for a range of high voltage cable systems. They provide a weather proof environment for the connecting links used for earthing or cross-bonding of the metallic sheaths of high voltage cables.
Our ranges of stainless steel link boxes are designed to last. Each one is individually tested for any moisture ingress so that - even should total immersion occur during extreme weather conditions - the link box will remain dry inside.
Link boxes provide a weather-proof, sealed dry environment for high voltage cable metal sheath earthing connections (links). Rated to IP67.
The boxes are pressure type tested to withstand the specified pressure increase due to an unforeseen internal fault.
From one to six bonding cables, either single core or concentric cable type, in one of four application type - see below.
Our link boxes have been in service for over two decades in multiple applications and configurations. They are internationally recognised as a reliable and quality choice.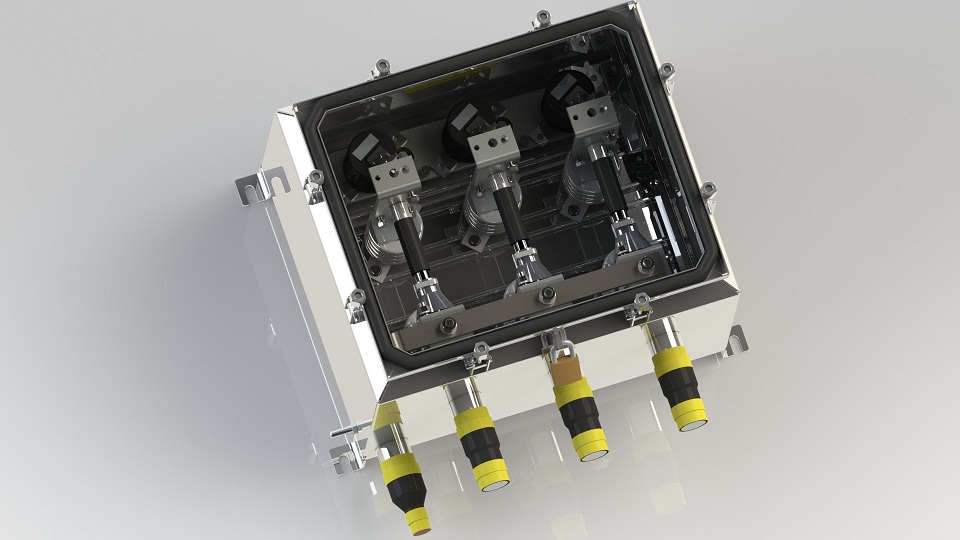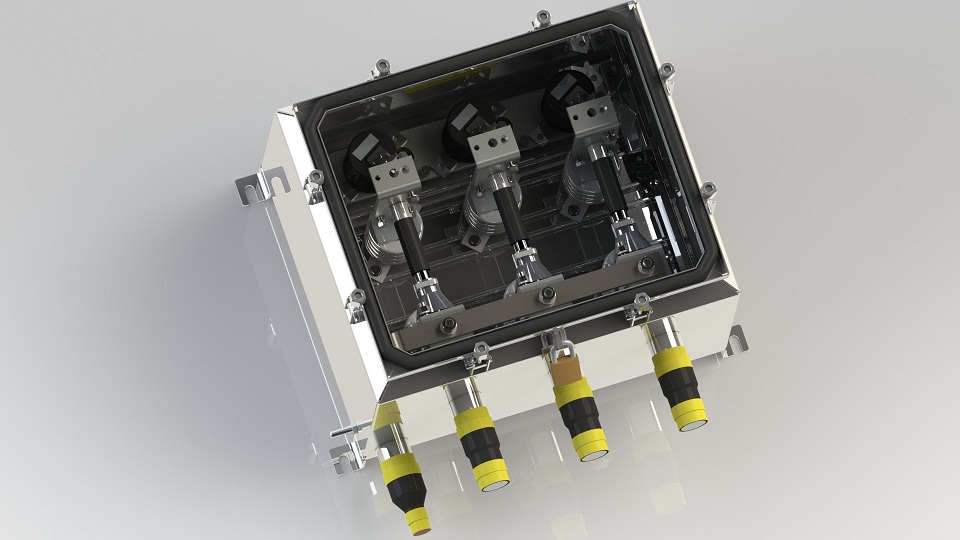 All applications covered.
We have four primary designs to meet the various HV cable sheath earthing practices:
Direct earthing link boxes
Earthing through a Sheath Voltage Limiter (SVL) surge arrester
Cross bonding, with appropriate insulation withstand between phases
Combined direct and SVL earthing link box
Depending on the particular HV cable design, the HV cable metallic sheath may be earthed at specified points along the cable run or the phase sheaths may be transposed in the link box to minimise sheath circulating currents. The link box connector terminals and conductor system are type tested to demonstrate their ability to withstand the HV cable fault current conditions.
SVLs: We make them locally too.
To ensure we retain the highest quality and reliability in our Link Boxes, we manufacture our own Sheath Voltage Limiter (SVL) Surge Arrestors.
SVLs are a critical component in ensuring the protection of expensive cable installations, so we don't take any chances. Our SVLs have been used on many major projects up to 800kV, both here in Australia and internationally.
Why Choose Insulect for Switchgear?
Collaboratively Developed
We work together with our customers, to understand their challenges first hand, bringing together our combined expertise, so we can better deliver the solution they require.
Truly Australian
Insulect is Australian born and bred, with history dating back over two decades. We believe manufacturing in Australia is good for our customers and good for our country.
Lifecycle Support
We support our customers in all their asset management needs. From installation, commissioning and training, through to maintenance, repairs and asset refurbishment.
Flexibility
A key focus for Insulect is delivering on flexibility - making sure we adapt the way we work and what we provide, so that it first suits the needs of our customers and the end users of our products.
Find out more today.
Whether you're operating a Transmission or Distribution network, a Generation plant, or Industrial site, we would be glad to have a no obligations discussion to understand how we can help your organisation.